What can I learn here? don't worry you are at the right place where you can learn as follow:
What Is A Domain Name?
Sub Domain and SLD, TLDs
How to buy or register a Domain name?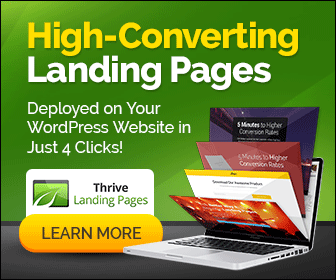 Without any time waste, we are going to start this step by step guide.
What Is A Domain Name?
we can define a domain name in different sentences or lines which give you more ease to understand.
A Domain name is the virtual address of your website or blog. In simple words, it is an address by which an internet user can access your website or blog (we can say a virtual location or space where your website files hosted).
A Domain name is the string of alphabets or numbers or both which define a specific location or website on the internet.
A domain name consists of a single letter or a single word or more than one word. But domains have not spaced.
For example:
Single Letter domains: z.com, q.net, x.org
Single Word Domains: pics.com, software.net, reality.org
More Than One World Domains: my-book.com, freedownload.net, womeneducation.org
Sub Domain & SLD, TLD | Parts Of Domain Name
What is SLD & TLD?
A domain name consists of two parts one part is called SLD (Second level domain) and TLD (Top level domain) or extension. For example, google.com here "google" is a second-level domain and "com" is the first-level domain or extension.
What is Sub-Domain?
A part of the main domain is called sub-domain. For example, docs.google.com here "docs" is the subdomain. If you are still confused about subdomain don't worry one more example.
you have seen usually a lot of websites have a forum of any community and their forum website address looks like this forum.photos.com in this case "forum" is the subdomain.
Note: A domain can have more than 1 subdomains
Types of Domain: Basically the two types of domains that have we discussed above like an SLD and TLD but when we talk about TLD there is more than one type of TLDs which are mention below.
TLD Domains:
The Internet Assign Number Authority (IANA) released six top-level domains in 1985. These domains are known as top-level domains or extensions.
.Com stands for Commercial, so this domain becomes more popular commercially and in the 1990s this domain become one of the most popular top-level domains.
.Net stands for network, this top-level domain usually used by a company or group of companies for the network as this domain usually used by an internet service provider.
.Edu stands for educated related websites. This top-level domain is the symbol of an education site or blog. Usually, this domain is widely used in United States schools, colleges, and universities. Mostly education institutes are using this domain with the combination of the country's extensions, for example, .edu.us or .edu.pk or .edu.in
.Org stands for organization, this domain is created for nonprofit organizations. This top-level domain is more utilizing than in previous years.
.Mil stands for Military and this domain is usually used by US Military forces or any other country military's online presence.
.Gov stands for Government, this domain is specific for Government authorities or government institutes. .gov also using by mixing with country's top-level domain like .gov.pk, .gov.us, .gov.au, etc.
ccTLD Domains:
ccTLD stands for Country Code top-level domain, these kinds of domains show the difference from one to another country online. here are some examples of ccTLD like .uk, .au, .us, .pk, etc
gTLD Domains:
gTLD stands for generic top-level domain, in this case, we can say top-level domains have been divided into few categories as follow:
Generic (.com, .net, .org, .info), domains that can be used for general purposes.
Generic restricted (.pro, .biz, .name) domains that can only be used for their specific purposes.
Sponsored (.edu, .gov, .int, .mil, .aero, .cat, .asia, .mobi, .coop, .travel, .tel, .jobs) domains that can only be used by businesses involved specifically with that industry.
Infrastructure (.arpa) which was one of the original top-level domains used to help with the DNS infrastructure.
How to buy or register a domain name?
If you are a beginner and it's your first domain to purchase that is a very big task for you but don't worry it can be easy if you follow these steps which I have also followed when I purchased my first personal domain.
Usually, beginners don't know the few things which must be in mind when we buy or register a domain even when I started the first blog I don't know about these basics things before buying my first domain.
Chose or select your domain name first:
Before purchasing a domain name we must choose a domain in our mind or we should write down some names as an example according to our website or blog niche (topic). The topic of your website or blog should be in your mind because it's very important because if your domain will match with your topic that is a plus point for you.
For Example, I want to create a personal website that consists of my knowledge and experience including my hobbies then, what kind of domain I should select? My answer is my domain should be at my name or it could be matched with my content topic. Most people love to buy their first domain name as their name and most of them like to buy their domain with a combination of their name and topic.
suppose my name is Zeeshan so I will prefer my first domain like zeeshan.com or as a combination of my name with my topic, it could be zeeshansportsnew.com or sportswithzeeshan.com the combination depending on availability and your choice.
Find a good domain name registrar:
When you finalize your domain name then the 2nd task is to find a good domain name registrar which one is a really difficult task as a beginner but it could be easy by doing some research on the internet.
If you have a good researcher then you know how to find a good domain name registrar but if you are not then don't worry here in this step by step guide you will know about good domain name registrars.
5 Best Domain Name Registrars:
Here 5 best domain name registrars mention which are randomly listed without any ranking because I can't rank them because all are good and popular in the world so you can go with anyone and check their prices because some time due to promotions or campaigns they change their domain name registration prices
As above 5 Best Domain Name Registrars mention you can check more in google and take your own decision according to your choice or budget.
Now a step by step guide for how to buy a domain from any domain registrar.
As I mention above 5 which I mostly use to buy the domain for my self or even for my clients so I will start with Uhost.review .
You can select one of the above Registrar and just follow the procedure to buy a Domain Name as a beginner.
Step 1) Open Uhost and click on Domains Tab
Step 2) Search Your Desired domain Name which you have chosen already in the search box as in mention below image. Some time your domain name will not available with some extensions which are more popular like .com, .net, .org, .info, etc, in this case, you can find any good or relevant extension to your content.
Step 3) When you click on the search tab you will find like this image below. In this image, we can see a domain name with .com extension and with other extensions also available we now just need to click on register tab in front of your required domain on the right-hand side as showing in the below image.
Step 4) In this step you need to fill the registration form with required and valid detail in that case if you have not registered already.
If you have already been login at Domain Registrar website then this personal detail form will not show you or it will skip. after entering the required detail review your order and click on create an account.
Are you new in blogging, affiliate marketing, domain and hosting, social media, digital marketing? Then visit this tutorial page Learn With Sharing.